Baucher Consulting provides a full range of individual and business tax advice.
We will also work alongside your existing accountant and law firm. If you have a tax problem that needs sorting, or you need tax planning for your business, trust or family, then contact Terry at Baucher Consulting today.
We take the worry out of dealing with complex tax matters.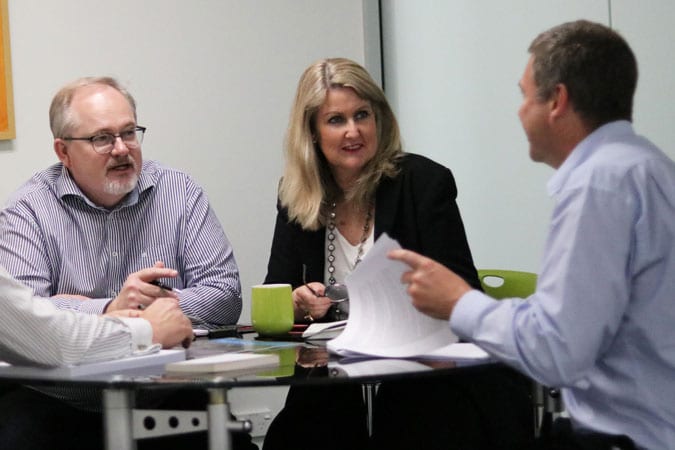 Many small practitioners do not have a tax specialist in-house. We therefore act as an outsourced specialist for many accountants and lawyers.
This may include the GST implications of a transaction, what to do with complicated trust structures, the sale or purchase of a business or a client's tax obligations when migrating to or from New Zealand.
We are a recognised leader in advising on superannuation and our considerable experience will help you minimise the potential tax risks for your clients.
TALK TO US ABOUT:
GST implications and advice
Property transactions (sales, subdivisions)
Tax planning
Estate planning and/or restructuring
Employee share ownership plans
Dividends and bonus issues
Superannuation
Foreign Investment Funds
Inland Revenue audits
International business expansion/investment
SERVICES FOR PRIVATE INDIVIDUALS
We frequently assist individuals who require specialist tax advice. Our clients are often referred by other accountancy and financial advisory firms.
We have advised many families moving to or from New Zealand on how to manage a tax efficient transfer of assets, including pension funds and superannuation schemes. Our services are also used by individuals who must file tax returns both in New Zealand and other countries, such as the United Kingdom, Australia, Canada and the USA.
ARE YOU TRANSFERRING A SCHEME TO NEW ZEALAND?
The New Zealand tax treatment of foreign superannuation schemes is highly involved with very diverse outcomes for the different types of schemes. Great care therefore needs to be taken when transferring these schemes to avoid an unexpected tax liability. We have considerable experience in assisting clients and their advisors to minimise the potential tax risks.
MOVING TO/FROM NEW ZEALAND
ARE YOU RELOCATING PERMANENTLY OR SHORT-TERM TO OR FROM NEW ZEALAND?
New Zealand has preferential tax treatment for new migrants. We regularly advise migrants on their tax obligations and opportunities when migrating to New Zealand. We must stress that you need to take advice.
If you are a company and are relocating employees to or from New Zealand, talk to us.  We can help with their personal tax and also advise you on any potential issues from the company perspective.
Download our Migrants' checklist to verify if you need specialist tax advice.
TALK TO US ABOUT:
Expanding overseas
FIFS and CFCS (Foreign Investment Fund)
Double Tax Agreements
Thin capitalisation and transfer pricing
Overseas estate taxes (inheritance, estate and gift)
WHAT ARE THE IMPLICATIONS OF RECEIVING AN ESTATE FROM OVERSEAS?
The use of trusts in New Zealand is widespread. However, the obligations and implications of using these trusts are not as well understood. We regularly advise on the use of trusts and the implications for settlors, trustees and beneficiaries.
HAVE YOU RECEIVED A LETTER FROM INLAND REVENUE ABOUT A REVIEW?
Inland Revenue is putting increasing resources into investigation and review work. GST refunds are routinely reviewed and there are now specialist units investigating property transactions, the cash economy and the use of overseas credit cards.
TALK TO US ABOUT:
Mock audits
Inland Revenue liaison
If you tick any of the boxes listed in the Fringe Benefit Tax checklist we strongly recommend you get in touch and take professional advice.
We're going to hear a lot more about cryptocurrencies and blockchain technology as they move (very rapidly) into the mainstream.
Inland Revenue like many other tax authorities around the world is still figuring out the income tax and GST implications of cryptocurrencies.
Cryptocurrency is treated as property for tax purposes. There are no special tax rules for cryptocurrencies – ordinary tax rules apply.
Baucher Consulting continues to study cryptocurrencies and the Inland Revenue's response to this asset class.
TALK TO US ABOUT:
Mock audits
Inland Revenue liaison
If you tick any of the boxes listed in the Fringe Benefit Tax checklist we strongly recommend you get in touch and take professional advice.